Pass
First

Time
We've helped 3835+ radiologists from 109 countries
Which exam do you want to pass?
Our aim is to provide everything you need to pass your radiology exam on your first sitting.
Revise.

Teach. Give.

Revise Radiology provides comprehensive FRCR preparation courses guaranteed to help you pass the FRCR exam. Many of our candidates pass first time and then progress to join our teaching programme.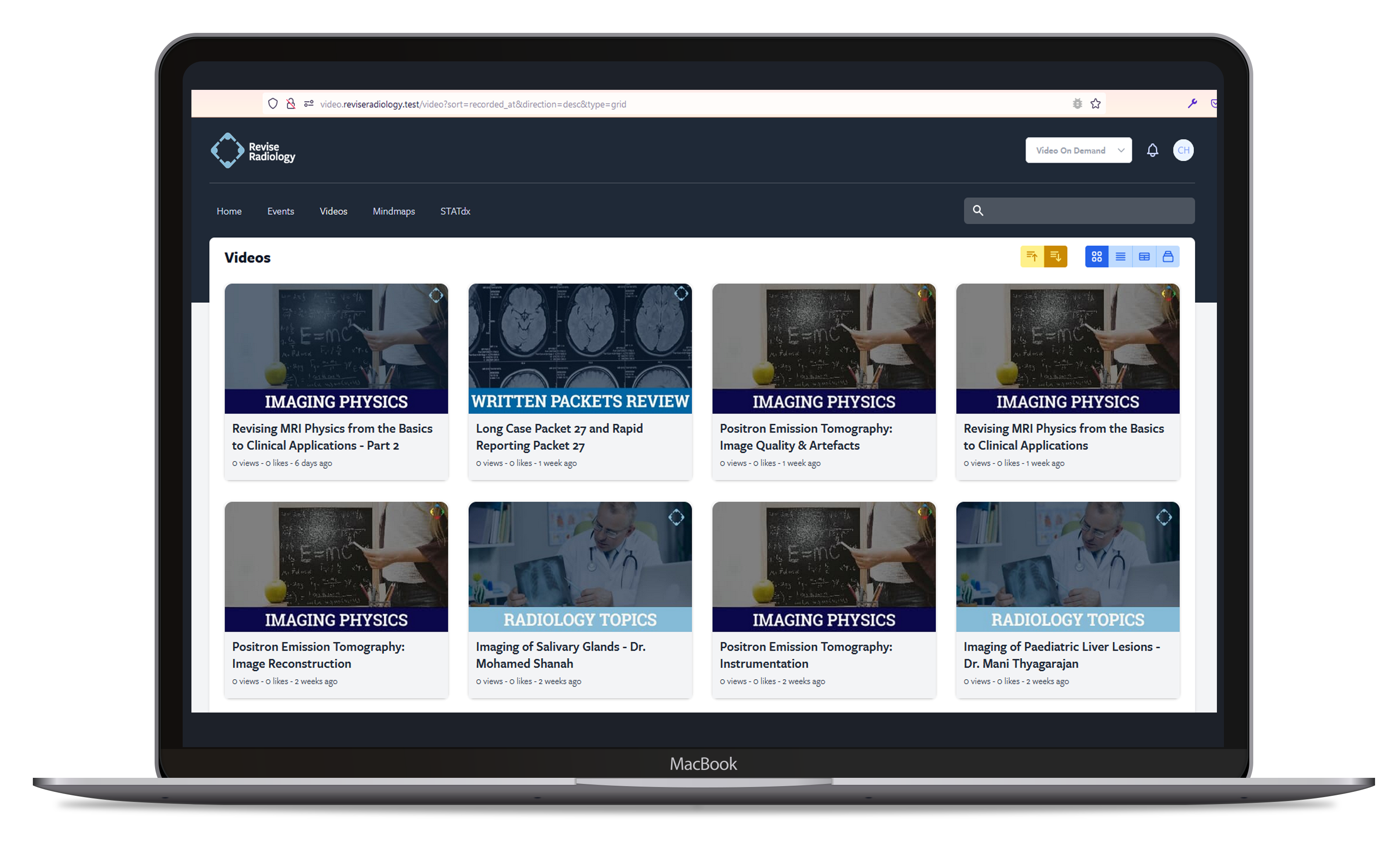 Online1 anatomy, physics, rapid reporting and long cases
16 Anatomy, 10 Physics, 80 Rapid Reporting and 30 Long case packets.
Similar to RCR software
Simulates the experience of the exam giving you practice with keyboard shortcuts and other features to increase your speed in the exam.
Analyse performance
Track your performance with immediate feedback and webinar meetups to discuss difficult cases.
Online vivas, lectures and coaching
Regular online vivas and meetings, recorded so you can re-watch your performance and feedback.
Our Charitable Partners
Revise Radiology pledges 100% of its profits to the charities we support. Learn more about them below.